31st July 2014
1,245 Sunflowers reaches the Menin Gate
While on holiday in France, Sue Stanley took a not insignificant detour to call at Ypres, Belgium to visit the Menin Gate Memorial. She found the name of the Stockton soldier she has been remembering, Joseph Henry Kirk, and amongst the many poppy tributes, laid her own posy of sunflowers with a message that reads "Thank you from the people of Stockton on Tees, England".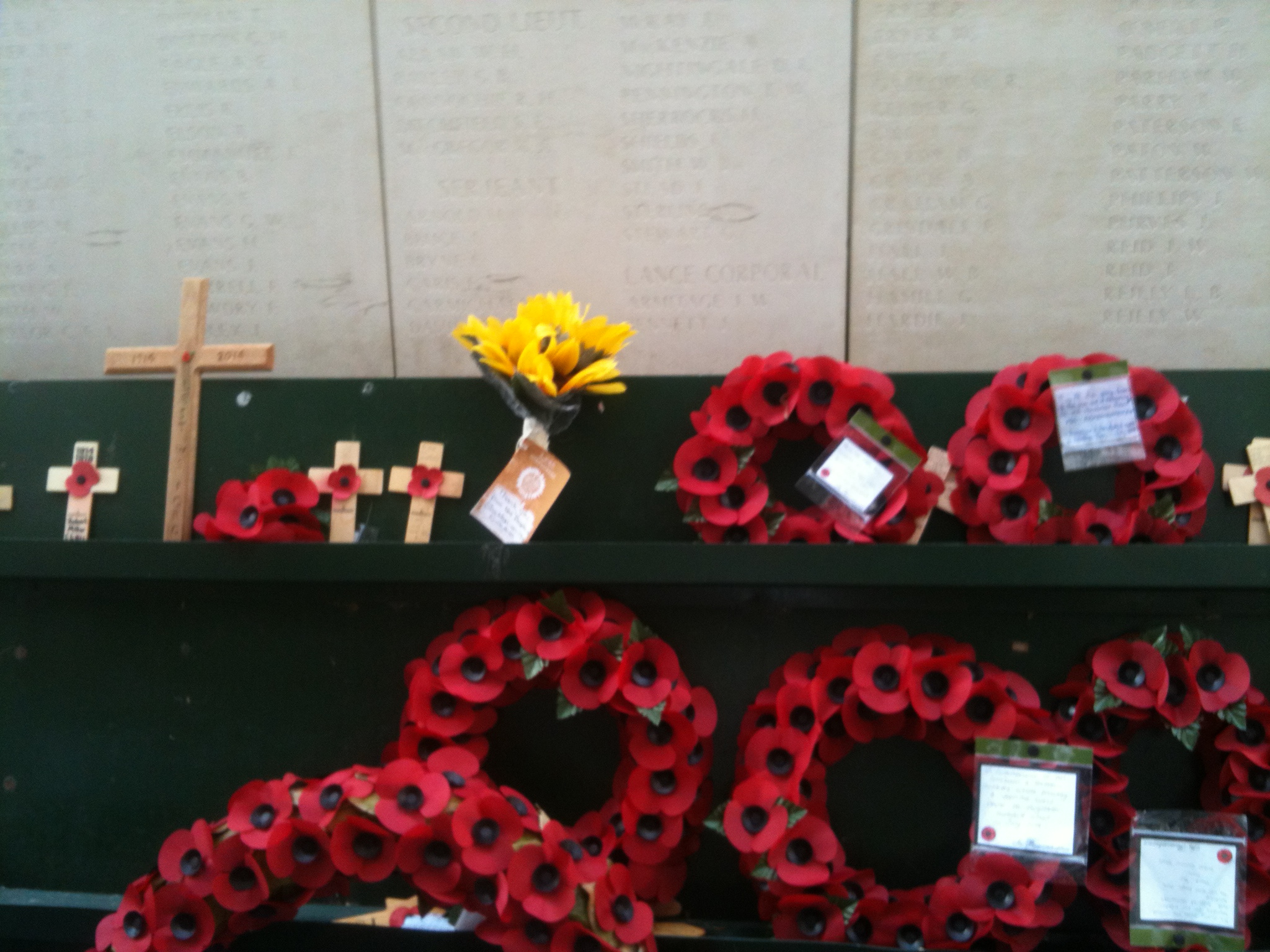 15th May 2014

Defence Minister offers support ... and plants a sunflower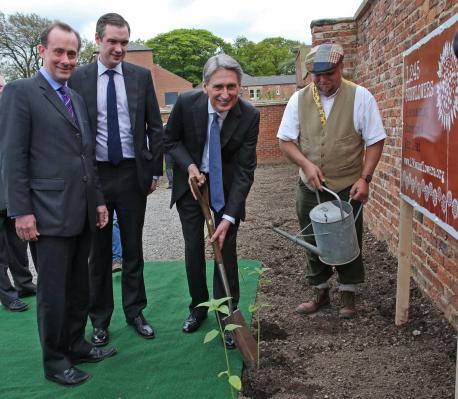 (Photo: The Northern Echo)


The Defence Minister Philip Hammond visited Stockton today and planted a sunflower at Preston Park to show his support for the 1,245 Sunflowers project.
Mr Hammond praised the project: "I haven't come across an initiative like this anywhere else in the country - it's a really great idea. Growing the sunflowers before cutting them down and using them in a vigil at the church is very symbolic. It's a fantastic project."
8th May 2014
No-one will be forgotton ... and no-one need miss out
Due to phenomenal demand from people of all ages and from throughout the whole borough of Stockton, packs of seeds are now disappearing fast, and we know that all of Stockton's fallen will be remembered. If you haven't managed to pick up a pack don't worry, you can still join in.
Packets of seeds can be bought from garden centres, stores and online and by printing off and cutting out our downloadable tag here you can add any name you wish to remember - one of the 1245 or someone personal to you who has lost their life in war. And please feel free to print as many tags and grow as many flowers as you want.

At the start of August, cut down your flowers, attach your tags and bring them along to Parish Gardens over the weekend of 2 -3 August in time for the 4 August vigil.
11th April 2014

Seeds available to collect from next week
Packs of sunflower seeds will be available for collection between Tuesday 15 April to Sunday 27 April at the following locations:
• Preston Hall Museum
• Wynyard Woodland Park Visitor Centre
• Stockton Central Library
• Norton Library
• Thornaby Library
• Thornaby Pavilion
• Splash
• Billingham Forum
• Stockton Rediscover Shop
• Stockton Municipal Buildings
• Storytellers pub, Dovecot Street
• The Stottie Company, Prince Regent Street
• ARC
• Café Nero, Stockton
• The Masham, Hartburn
If you are making a special trip to collect your seeds, please try and call first to check the location has them in stock.
And remember, as well as the seeds we are distributing, you are very welcome to use your own seeds, grow your own sunflowers and remember your own fallen heroes.

6th April 2014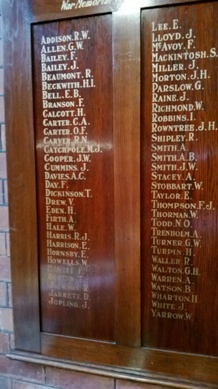 St Peter's Church to remember 62 parishoners
The church grounds of St Peter's Church, Yarm Road, will be turning gold to remember the 62 men from the parish who perished during the war.
An individually named flower is being grown in memory of each of the men who fell, who are already remembered in the church on a memorial board.
Church warden Albert Roxborough is researching the lives of the 62 and plans to produce a commemorative booklet.